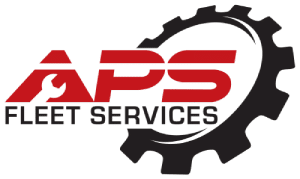 "We believe that the key to our success in the industry comes from our background,
with 30 years of practical engineering knowledge behind us"
We pride ourselves on offering the highest level of service, offering only transparent affordable fleet servicing and maintenance services.
For HGV Fleet Services & Affordable R & M Contracts, APS has you Covered!

OUR COMPANY
APS Fleet Services is a company dedicated to the provision of services that relate to the maintenance, repair and servicing of heavy goods vehicle. We are dedicated to providing the best services in Chesterfield, Derbyshire. However, our work does not end here. We are well established throughout the Midlands and the rest of the UK to ensure that we reach those who may need us throughout the country.
OUR QUALITIES
We are well reputed as a company with an experience of ten years. We are known for our efficiency, reliability and accountability. We remain the number one choice for single hauliers and fleet managers and a large number of repeat clients we have had over the years is a testimony. These clients have been acquired as a result of positive word of mouth reports and through referral. Our services are not only timely, and quality but cost-effective and you will be sure to find a package that suits you. We have a qualified customer service team that will work together with you to help us serve you better.
OUR SERVICES
Our services include:
Fleet Services. We have a qualified team of mechanics and engineers who are accredited and qualified as per VOSA standards and are at your service. We carry out hydraulic repair, electrical and mechanical work to your satisfaction and as per legislative requirements.

Bodywork Repairs. APS has a fully equipped fleet servicing centre in Derbyshire to help us serve you well. We carry out bodywork and complete refurbishments and undertake simple bodywork conversions among other services to help you restore your fleet to full functionality.

Paintwork and Liveries. If you are in search of a complete makeover for your fleet or would like to hire a fleet to help you with the running of your day-to-day business, then APS is the place for you. We understand how important branding can be to your business and this is why we dedicate our painting and livery service to you.

Vehicle Servicing. We service heavy goods vehicles, public service vehicles and smaller commercial vehicles at friendly prices. We provide brake testing, exhaust systems and engine diagnostics to ensure that your vehicles are functioning at maximum.
We are available every day of the week which means we are always in a position to help you with any issues that may arise with your fleet. Get in touch with us today on our telephone line to get the best fleet services.

LANDLINE:
01246 855 726
Out Of Hours:
01246 8765432

Our Hours
| | |
| --- | --- |
| WEEK DAYS: |  05:00 – 22:00 |
| SATURDAY: |  08:00 – 18:00 |
| SUNDAY: |  CLOSED |
| EMERGENCY: |  24HR / 7DAYS |